Thanks to our valued supporters, Bear's Smokehouse BBQ has grown from a takeout counter to a business that serves tens of thousands of people annually and employs hundreds. Despite massive growth in a short period of time, Bear's is still a family business committed to high-quality food, a respectful workplace, and community outreach.
Although we are based in central Connecticut, we smoke our BBQ meats in the Kansas City-style that Jamie "The Bear" McDonald enjoyed growing up in Kansas City, Missouri. A mix of classic barbecue and family recipes, we use the best cuts of meat, the freshest sides, and our own blends for sauces. Whether you are visiting one of our restaurants, enjoying one of our award-winning catered events, grabbing a meal from our food truck, or snacking on concessions takeout, we want your experience to be the very best it can be.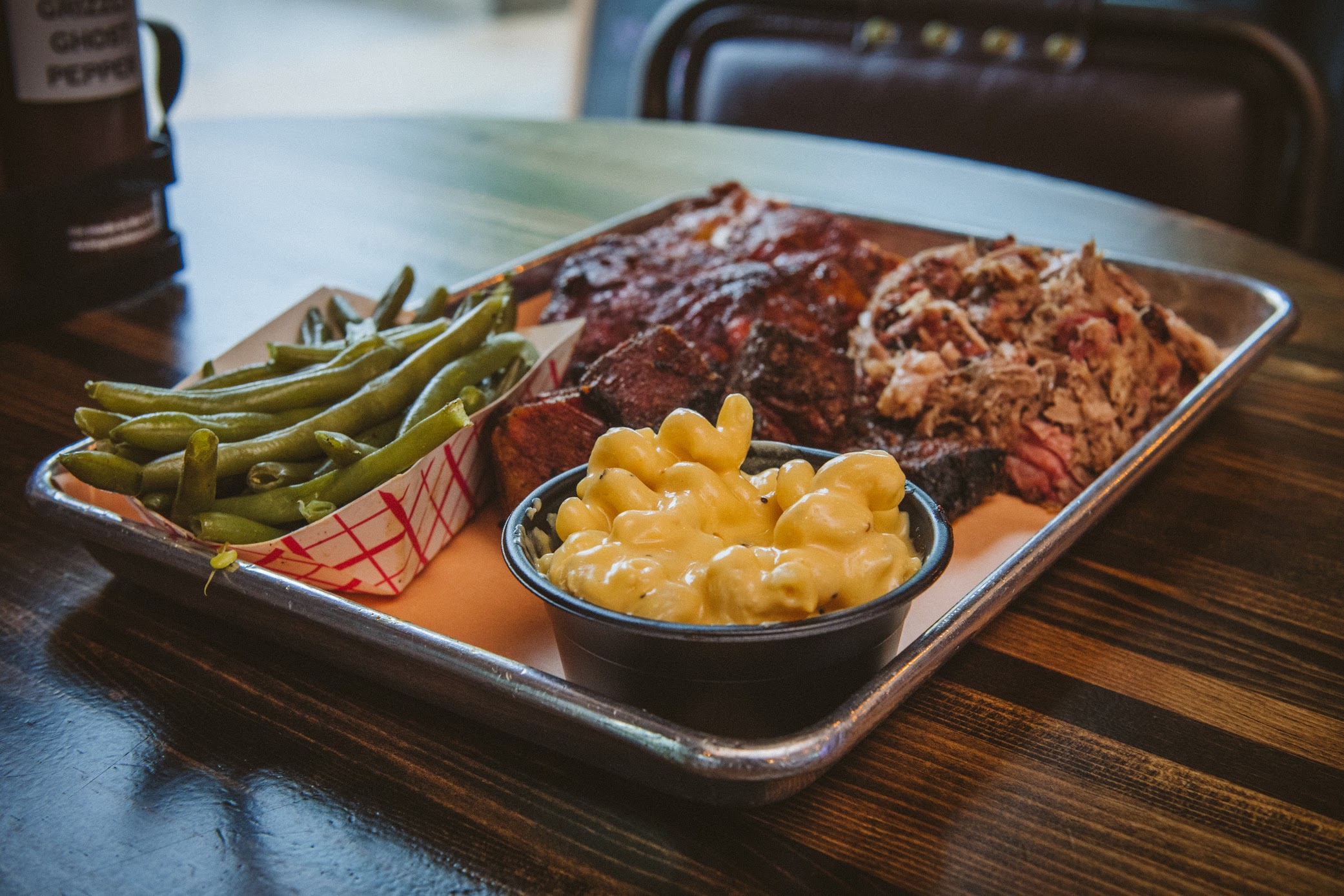 The mission at Bear's Smokehouse BBQ is simple: Everyone who walks through our doors is either already a friend, or will be.
Cheryl and Jamie "The Bear" McDonald are co-owners of Bear's Restaurant Group, which currently operates five restaurants in Connecticut: Bear's Smokehouse BBQ (Windsor, South Windsor, Hartford, and New Haven) and The Blind Pig Pizza Co. (Hartford) , as well as catering and event services and Cook and the Bear, a collaboration with Tyler Anderson in West Hartford.
Jamie, a Navy veteran and former engineering manager at United Technologies, dreamt of opening a restaurant in the area true to the Kansas City-style smoked BBQ meats he grew up eating in Missouri. A former competitive eater, Jamie funded this dream with his prize winnings from a chicken wing eating contest (287 wings in 28 minutes!), opening the group's first location in Windsor in 2013. Cheryl, who worked in HR for Hartford Public Schools and Windsor Public Schools, left her role to help run operations for the expanding business, which received further financing in 2014 for winning the "National Small Business Competition," funded by GoDaddy, in which Jamie had to pitch race car driver Danica Patrick while she drove at speeds up to 125 miles per hour around the Charlotte Motor Speedway.
The company's commitment to community reaches those locally in Connecticut and beyond. In 2016, the group took a bold step to pay the majority of their employees $15/hour, far above minimum wage in the state of Connecticut, and also provides employment opportunities to those who were formerly incarcerated. Jamie serves as the Connecticut lead for Operation BBQ Relief, providing meals to displaced residents and emergency personnel during times of disaster relief. Jamie and Cheryl's efforts locally have been recognized by Leadership Greater Hartford with their annual "Polaris Award," and Jamie, a Trinity College alum, received the Trinity Alumni of the Year award.
Bear's Smokehouse BBQ has received numerous accolades, including recognition from "Food & Wine" magazine as the best BBQ in Connecticut and an "Excellent" grade from "The New York Times," as well as "Southern Living," Travel Channel, "Connecticut Magazine," CTNow and the Connecticut Restaurant Association.